Our Favorite Winter Drinks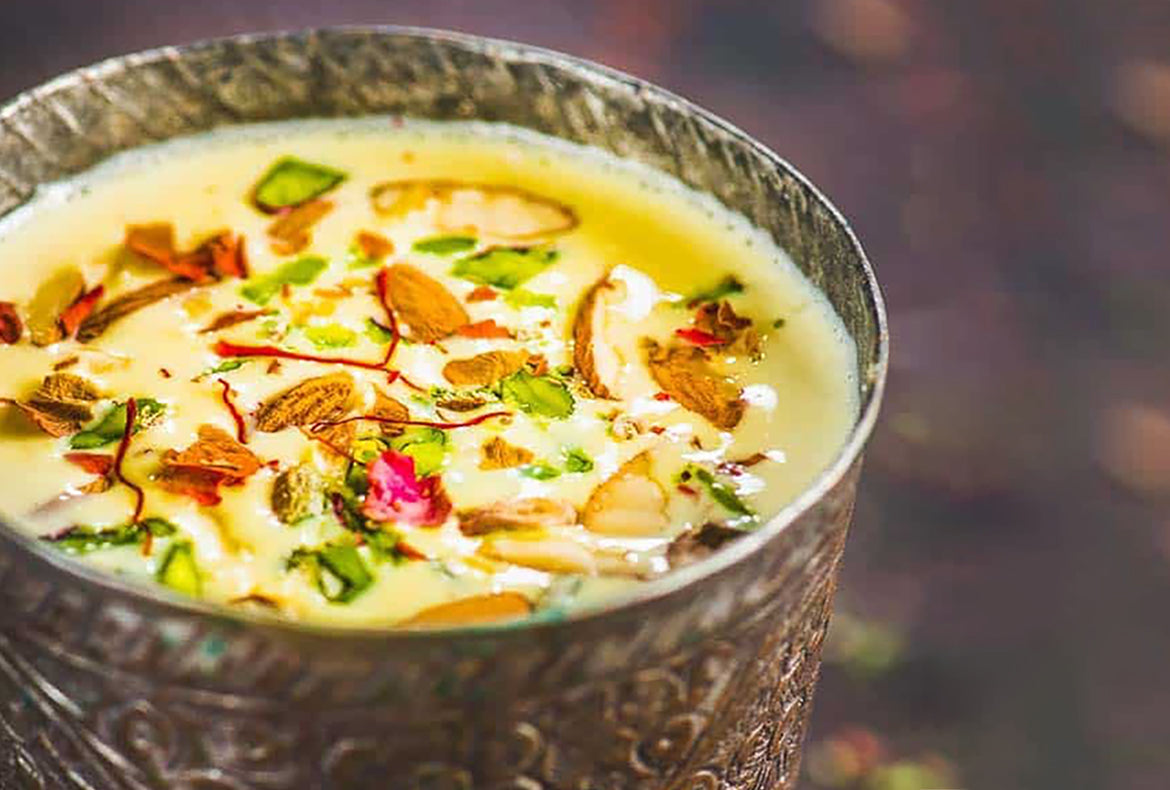 Winter is all about curling up in blankets, under chunky sweaters, and sipping on our favorite hot drinks with a good book in hand. However, picking up the right winter beverage to sip on can be such a plus! If you're an ardent collector of recipes like us, then this blog is surely for you.
We are going to share recipes of some of our in-house favorites and mouth savoring drinks from around India so, be ready! These recipes have been created by friends and family so we swear by them.
Kulhad Dudh
The famous Kulhad Dudh, this is an Indian ayurvedic drink that most Indians have been made to have by their dadi, nani and mothers when they were young. This healthy, protein-packed beverage is believed to energize your body, strengthen one's bones and help build immunity. And if you're someone who suffers from insomnia then, this kesar badam milk can lull you into a deep sleep.
Here's how you can make this drink at home:
Ingredients
- 1 liter of whole milk (preferably full-fat milk)
- 15-20 strands of Saffron
- ¼ cup granulated sugar
- 15-20 almonds
- Ground Cardamom
Recipe
- Soak 15-20 almonds in hot water for approximately 4-5 hours. Then, peel their skin and add them to a blender.
- Further add, ¼ cup of milk and sugar along with saffron. And blend until smooth.
- Heat 1-liter of full-fat milk on medium flame and bring it to a boil. Keep stirring the milk to avoid scorching the bottom of your pan.
- Lastly, add the almond paste to the milk and mix well to combine them both. Cook for 20-25 minutes at low flame while stirring constantly.
- You can add half a teaspoon of cardamom powder when the milk is almost ready and then serve it however you like.
Submitted by: Ritika Singh
Kaanji
Kanji, a north-indian fermented drink, is usually consumed during winters and has several health benefits. It is a probiotic drink and hence, is great for the gut and helps improve digestion. The drink is highly rich in antioxidants and considered to be a good source of Vitamin K, Vitamin C, potassium and manganese.
The two star ingredients of this recipe are black carrots and beetroot; if you're unable to find black carrots, replace it with red carrots. This drink contains spices like mustard seeds, chilly powder, and black salt thus giving the drink a spicy and pungent taste. The carrots, beets, and spices are then stored in a jar filled with boiled cooled water to ferment for 3-5 days in the sunlight.
Here's how you can make this drink at home:
Ingredients
- ½ kg Black carrot
- 150-200 gms Beetroot
- Yellow mustard (powdered)
- Black Salt & normal salt
- Red Chilly powder
Recipe
- Wash the black carrots and beetroot before you start chopping (don't wash them after chopping as they'll leave their color). Now, peel and chop both of them in small sticks like wedges.
- Add 2 tablespoons of yellow mustard powder (also called 'Peeli rai' in hindi). And add approximately a tablespoon of black salt and regular salt to your adjustment. Now, boil 10-12 cups of water and let it cool.
- Once the water cools down, add it into a glass jar or terracotta matka (don't use a plastic container), along with the chopped carrots, beets and all the spices.
- Now let it ferment in sunlight for 6-7 days and then, you can serve them at room temperature or chilled with your choice of spices such as red chilly powder, or cumin powder. You can store this drink for up to a month or two if it's in a terracotta matka or in the refrigerator.
Submitted by: Ritika Singh
To Conclude
These are some of our favorite drinks that keep us warm and healthy during winters. Let us know, a winter drink that you love or is unique to you. We would love to give it a try :)
Collection 2019
Sale 70% Off
Title for image