Bring Paradise Home - Explore our Minicoy Collection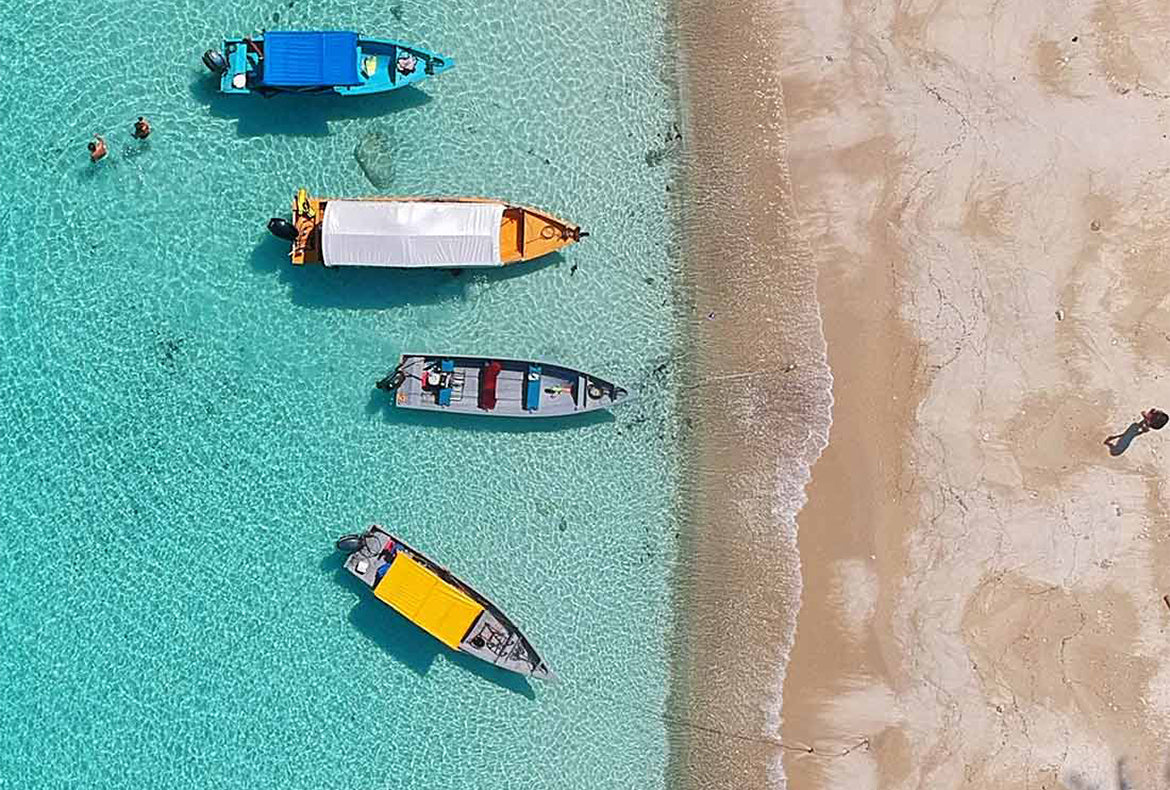 Minicoy, or Maliku, a beautiful island in Lakshadweep was the inspiration for one of our best selling collections at House This. With this capsule, we celebrated the natural and cultural treasures of this emerald isle with a finely crafted range of serveware and textile. 
 The Paradise Island 
Minicoy Island is a beautiful and unique destination located in the Lakshadweep archipelago. It is the second largest island in the chain and is renowned for its stunning natural beauty, rich cultural heritage, and warm hospitality.
The Island boasts a stunning array of landscapes, including white sand beaches, lush green forests, and vibrant coral reefs. At House This, we tried to bring alive all the breathtaking aspects of this island into our motifs, texture, and overall designs. Let us take a deep dive into the waters of Minicoy and talk about how its rich heritage, culture and the community became the center of inspiration for our "Minicoy collection".
 The waters of Minicoy 
Minicoy Island is well known for its stunning coral reef, which is considered one of the most diverse in the Lakshadweep archipelago. The coral reef is home to a wide range of marine species, including colorful fish, sea turtles, and dolphins. The island's lush green forests, pristine beaches, and crystal-clear waters are a true delight for nature lovers and outdoor enthusiasts. Snorkeling and diving are popular activities for visitors to Minicoy, who are drawn to the reef's stunning beauty and rich biodiversity.
And to do justice to this breathtaking view that the waters of Minicoy imparts, we designed a part of our collection to illustrate the enchanting waves that crash into each other, creating a sound that assures peace in mind & is music to ears. Bring this feeling home with our Atoll and Maliku cushions!
 Culture & community 
As mentioned earlier, Minicoy is home to a unique culture, with a rich tradition of music, dance, and storytelling. The island is known for its lively dances and festive events, which are often accompanied by traditional music played on instruments such as the lute and the drum. Minicoy also has a rich history of storytelling, with a number of legends and folktales passed down from generation to generation. 
The community of Minicoy is close-knit and supportive, with a strong emphasis on family and tradition. Many residents are involved in fishing and agriculture, with the island known for its abundant seafood and lush crops. 
Jahadhoni boats are an important part of Minicoy's fishing industry and are an integral part of the island's history. These traditional fishing boats are expertly crafted and are known for their stability and durability. The residents also host an annual boat race in which they participate with complete enthusiasm. 
Coconuts are another significant symbol of the island's heritage and culture. They play a significant role in the daily life and livelihoods of the people living there. And are often used in traditional festivals and ceremonies, and are considered a symbol of hospitality and generosity. 
 Culture & community 
Coconuts are used in a variety of ways on Minicoy Island, including as a food source, for cooking oil, as a material for building homes and boats, and for making traditional crafts. Palm trees engulf the island in the most magnificent way. 
Inspired by the beautiful Jahadoni boats and palm trees, we designed a range of cushions and table linen using the vibrant yellow color from the boats and beige for the coconuts. We also designed motifs of palm trees and symbols of the Jahadhoni boats on our cushions to pay homage to the central livelihood of the residents of Minicoy. The bright-colored hues will be the perfect addition to your home with summer almost around the corner. 
In conclusion, Minicoy Island is a rich tapestry of culture, history, and nature, offering visitors a unique and unforgettable experience. And you can bring this paradise home to admire its beauty with our range of serveware, and textiles. Explore the range of our website now, click here to discover! 
Collection 2019
Sale 70% Off
Title for image